What is Victorian Energy Upgrades (VEU) Program in Victoria?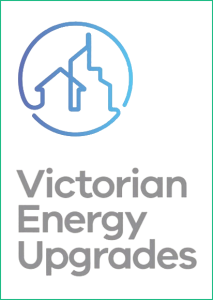 The VEU Program – Victorian Energy Upgrades Program – is an initiative to slash energy bills by providing energy-efficient products. The program is devoted to the diminishment of greenhouse gas emissions. The program encourages people to install energy-efficient products such as LED bulbs and tubes as they consume less energy.
Modernization of the electric industry is one of the federal government's main initiatives and we should embrace this with open arms.
The upgrade process is done by 'Accredited Persons' (AP) and their representatives in residential and commercial premises to reduce power consumption. APs create Victorian Energy Efficiency Certificates (VEECs) for each upgrade. Market activity determines the price of certificates and the amount of incentive or discount a business or household will receive on an energy upgrade.
The VEU program is administrated by the Essential Services Commission (ESC), which is an independent regulator of retail energy.
Victorian Government Energy Efficiency Targets
| YEAR | VEECs Target |
| --- | --- |
| 2021* |          6.5 million |
| 2022 |          6.7 million |
| 2023 |          6.9 million |
| 2024 |          7.1 million |
| 2025 |          7.3 million |
Advantages of the LED upgrade under the VEU program
• The program helps in greenhouse gas emission reduction
• All the upgrades are done by A-Grade electricians across the state
• Get high quality Led products installed
• Get away from future power price hikes
• Free and discounted LED products are installed under the program
How does the VEU work?
• Installer assess your premises and suggest LED products for the installation
• Installation is done by an A-grade electrician/installer
• Once the upgrade process is complete, the Accredited Person (AP) generates Victorian Energy Efficiency Certificates (VEECs) for the LED upgrade
• Old lighting bulbs/products are collected and safely disposed of
• You start saving
What do we offer under the VEU program?
We are Accredited Person [AP] under the Victorian energy upgrades since 2016. The program provides energy upgrades for every eligible household and business in Victoria. We under the VEU program help Victorian households and businesses switch to LEDs and save thousands of dollars per year on their lighting cost. We replace old lights such as globes/incandescent bulbs, CFLs, and halogen downlights with LED lights for free in households. If you are a resident of Victoria and using old lights, you are certainly eligible for the upgrade.